Mythic Christ Podcast
Mythic Christ Podcast offers online community for exploring mythic structures of story, archetype, dream, and the deep imaginal realm within religious traditions to rewild our divine images and reawaken mythic imagination. This monthly podcast will launch in September of 2022 and will offer bonus material and guided spiritual practices for our Patreon supporters. This podcast will offer opportunities for joining an online community of spiritual exploration, dreamwork, mentoring, immersive programs and a year-long cohort that spans the themes of deep imagery, ritual & ceremony, storytelling & myth-work, coaching and more. For more information visit: www.mythicchrist.com Please consider becoming a patron supporter of this podcast, in service to this emerging and collective vision, visit www.patreon.com/mythicchrist
Episodes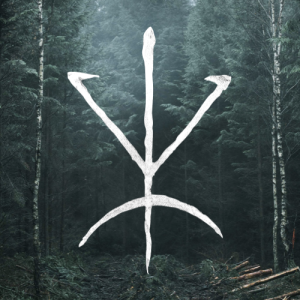 Monday Sep 19, 2022
Monday Sep 19, 2022
"Surge: Deluge of the Divine" will be released, September 19th. Have you noticed a rising and frenetic consumption of information, a frenzied thirst for soundbites and images, that keep our thumbs swiping down our small black glass screens? Something deep and archetypal has been activated in the primal, instinctual layers of the human psyche. Something deep under the surface has been rising exponentially over the last two and a half years… A surge... In our age of QAnon and the outbreak of archetypal fantasy, we are lured instinctively with an addiction response to fear and adrenaline. A gravitational pull to catastrophic traumas in culture and the ecology like a moth to fire. Surge is a fear of what lurks below in the depths, those unknown forces and powers that overwhelm the conscious personality, flooding the collective psyche of a people, with a sense of total loss of control submerged in the irrational. "Surge" symbolizes the rising return of the Primordial Flood at a species level. It is an archetype found in nearly all of the world religions from Mesopotamia to China. On this episode "Surge: Deluge of the Divine," we explore the myth of the Flood and the living nature of the archetypes as an inquiry into our archetypal god-images that have become unmoored in our culture. We will consider the difference between image and archetype, exploring the deep imaginal origins of water and the ritual of immersion.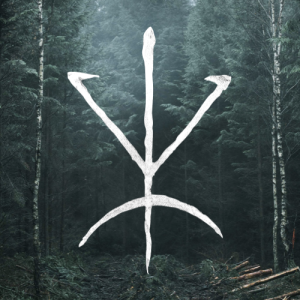 Thursday Mar 31, 2022
Thursday Mar 31, 2022
We have lost something as a culture difficult to describe or even to feel. We have lost the language and the ritual container we need to even become conscious these ambiguous losses and the untended grief buried in the body, both individually and collectively. We might sense that Reality itself is on the line. Guy Debord in landmark work, The Society of the Spectacle, written in 1967, tracks the shift from the early stage industrial revolution when we exchanged a depth of "being" for an obsession with "having." Exiling ourselves further as a collective from the real world. Now in the Anthropocene, marked by late stage capitalism, we are plunging further into existential exile, exchanging "having" for "appearing." Catastrophic loss of meaning, hope, and connection. Debord explains, "the spectacle is a social relation between people that is mediated by an accumulation of images that serve to alienate us from a genuinely lived life." This episode is a teaser for the official launch of the Mythic Christ podcast in September 2022—featuring exploration of the Christ myth that has become domesticated, which is to say deanimated, disembodied, abstracted and universalized from local enfleshment in sacred place and the stories of place. Up until this modern industrial age, for many Earth-based peoples, place has always had a face. The original Hebrew creation myths express this idea that the Earth herself has a face and the divine-human face is itself the icon of creation. We will explore the poetic image of the face of the ground, as ultimately an invitation to return to an animacy that involves reawakening a mythic consciousness we need to forge a new path ahead in this age of ecocide. The "flesh" of bodies are living interfaces, apertures to "knowing and being known" open gateways of erotic touch, ecstatic feeling, emotive expression, imaginal depth, sentience, memory, and interiority that modern culture has been exiled from. The face represents the animacy of the cosmos and our own animate, emergent rootedness in this vast, sentient web of creation. Mythic Christ Podcast operates because of the generosity of its growing Patreon community. To become a patron supporter of this podcast, in service to this emerging vision and in support of greater cultural transformation, please visit ​patreon.com/mythicchrist  To join an online community of exploration and practice offering multi-day immersions  or to explore soul-oriented mentoring including guided dreamwork, deep imagery, self-designed ceremony, myth-work, storytelling, ritual embodiment, coaching and more, check out our website to learn more: www.mythicchrist.com
About
Hi, I'm Matt. My life is in service to decomposing the dying institutional forms of religion, the broken images of a colonial Christendom while remystifying those divine images, those visionary seeds at the heart of the world. There is a deep psycho-spiritual alchemy at work in our age of awakening that gives me hope, as more people turn to the old forgotten wisdom of perennial Earth-based traditions. I am not saying that religion has no place. But it must be rewilded, remystified, returned to the primal headwaters of all life. I believe what we are really longing for, and even beginning to experience, is the emergence of a new myth. A dream tapestry of mycelial threads. Not just more words and policy but the return of deep magic, of animal powers and poetics needed to decompose the old destructive narratives, culture and Western worldview. Deep in the heated microbial soil of the sacred Earth is the memory and wisdom unearthed by visionaries and carried in myth. It is in our bones. It is the food we eat to sustain the quest for Mystery and purpose. It is no longer found in temples made by human hands, but in the wild and sacred places of Earth and the soul. It is only the nutriment of numinous vision and dreams that hold out the possibility of rebirthing new forms of life-enhancing communities in the Western World. These may just be the ramblings of a madman, or they may be a cry for sanity, for real love, for homecoming.
I have a background in the Christian mystical tradition, and more recently in the visionary lineage of Animas Valley Institute, certified as a Wild Mind Guide in nature-based human development, currently training as a Soul Initiation Guide. I come from a line of Sami ancestors who lived in northern Sweden in unceded lands called Sapmi, and Salthammer ancestors on an old Norwegian homestead that was once a Viking funerary site of sacred ritual now deserted except for seven crumbled rune-stones. In 2014 I founded Church of Lost Walls, a Denver Wild Church seeking to step across the threshold into a community based on sacred-reciprocity, relationship with the watershed, wild sacramental worship, and a commitment to ecological education and justice. In 2018 I co-founded Seminary of the Wild, an eco-ministry leadership and movement hub for a wilder spirituality. I am an artist, poet and writer which is where creative alchemy originates. I am a novice storyteller and lover of myth.